Pastor Tony Alamo's Classic Messages
Tony Alamo's Testimony Dry Bones
Satan's one-world government says we can be innocent and still be on death row OUR "ACTUAL INNOCENCE DOES NOT MATTER" to Rome William Mark Mize was executed by lethal injection on April 29, 2009
message only
Evil International Roman Catholic Government Agents Are Claiming To Be United States of America Government Agents
message only
Another Pearl Harbor
message only
This is the reason why the FBI and all the different government agencies are after Alamo with a pack of lies. Those three girls that testified lied and they were brain-dirtied by the Cult Awareness Network which is now being called Wellspring.

Hear the Confession of a Former FBI, BATF, DEA, and Federal Bureau Task Force Undercover Agentmp3 format
Jesus Said That Satan Would Have a Church and Government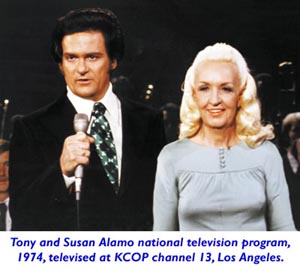 To request CD's, cassette tapes, The Messiah Book, and literature for distribution
e-mail:
Tony Alamo Christian Ministries
or write:
Tony Alamo Christian Ministries Worldwide
P. O. Box 2948
Hollywood, CA 90078 U.S.A.
Twenty-four hour prayer and information line: 661-252-5686